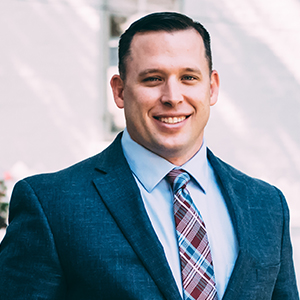 Brian Zickefoose, PE
Founder & President
Brian graduated from West Point in summer of 2002 where he earned a B.S. in Civil Engineering, and he was commissioned as an Officer in the US Army.
Brian served six and half years on Active Duty, and during his service, he successfully graduated from the U.S. Army Ranger School and the U.S. Army Airborne School. Brian deployed to Iraq in 2005, where he led a platoon of Soldiers in combat operations within Sadr City. From 2006 through the end of 2008, Brian graduated from the Engineer Captains Advanced Course and he later became the Assistant Operations Officer for the 249th Engineering Battalion (Prime Power) in Ft. Belvoir, Virginia.
In December of 2008, Brian transitioned from Active Duty to the U.S. Army Reserves and accepted a position as a Project Manager in Lancaster, PA. From 2009-2010. During this time, Brian served in the Contingency Response Unit based out of the United States Army Corps of Engineer HQ's. In 2010, Brian deployed to Afghanistan with the United States Army Corps of Engineers where he was the resident engineer and led reconstruction efforts on Kandahar Air Base.
In 2011, Brian started working for PPL Electric Utilities and he held multiple positions. During his time with PPL, he led the execution of a billion dollar capital spend and construction efforts to rebuild Power Transmission and Substation assets as the Manager of the Construction Management division.
Brian founded Valiant Group LLC in 2017, which is an engineering and construction firm operating in the public and private markets, including Federal/State agencies and electrical utility clients.
Brian holds a B.S. degree in Civil Engineering from the United States Military Academy, a Professional Engineer Licensure in Civil Engineering, an M.S. in Engineering Management, and an Executive M.B.A.
From a military perspective, Brian is currently a Lieutenant Colonel in the U.S. Army Reserves where he is a graduate of Engineer Office Basic Course, Engineer Captains Advanced Course, and Command General Staff College, U.S. Army Airborne School, and U.S. Army Ranger School. Additionally, Brian has earned the Bronze Star for actions in Iraq.