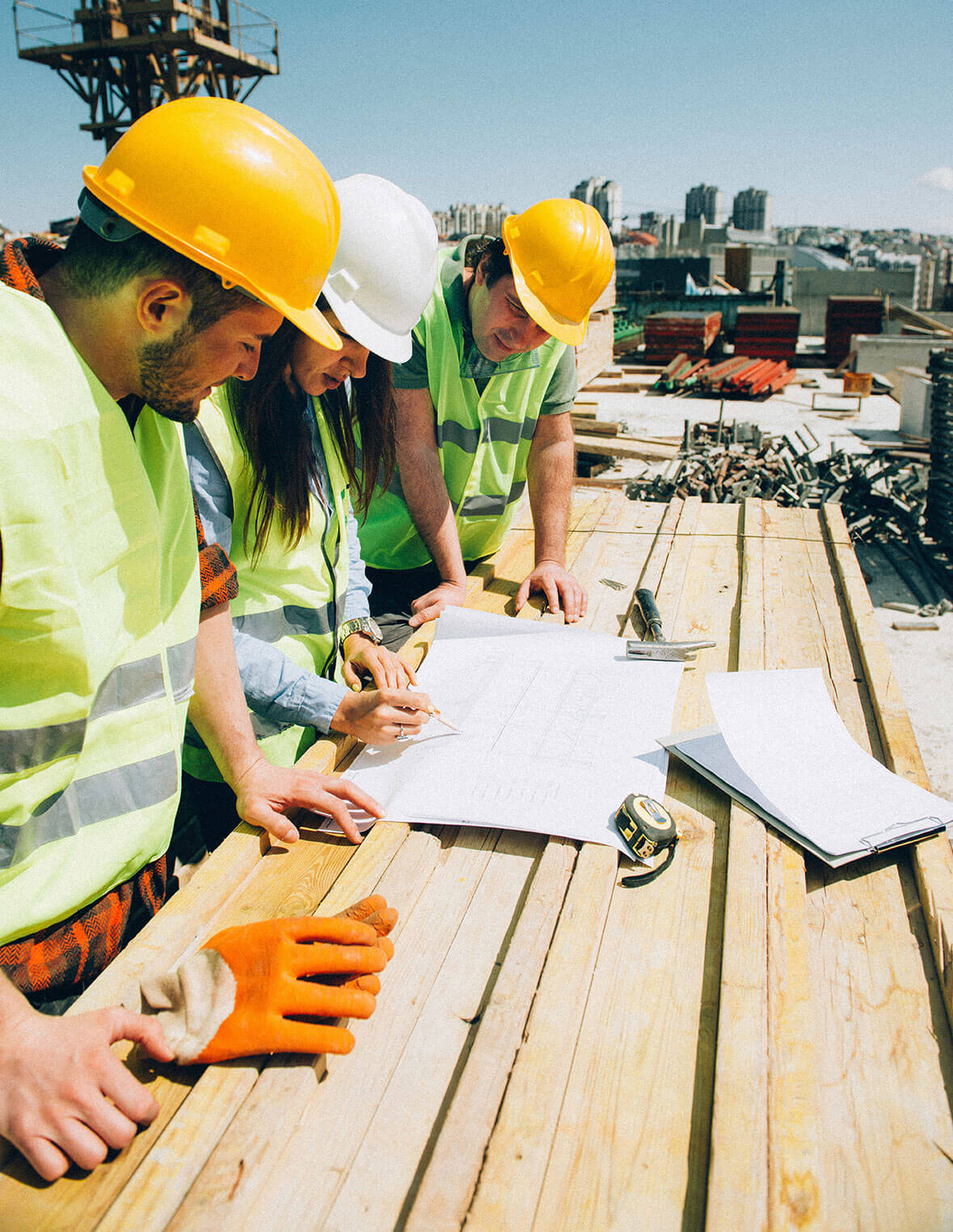 HOW IS VALIANT GROUP DIFFERENT?
We're not your ordinary construction management company. We hold ourselves to a higher standard to deliver unparalleled results.
Better Communication – We schedule frequent, but short meetings with the key stakeholders. This improves communication, builds strong relationships, and allows us to work at a consistent pace.
Unmatched Integrity – We emphasize honesty above profits because having our clients' best interests at heart will improve our long-term profitability. And it's just the right thing to do.
Intelligent Efficiency – We use technology and automation to streamline our internal processes and save money for our clients.
Total Safety Culture
We have a proven track record of reducing DART rates and improving OSHA ratings for our clients.
Supplier Diversity
Because Valiant Group is a Service-Disabled Veteran-Owned Small Business, hiring us can help you reach the diversity spend for your project.
Meet Our Leadership Team
Valiant Group was established by Veterans who recognized that military skills can translate to civilian jobs.
THEIR STORY
Our Military Background
Because Valiant Group is a Service-Disabled Veteran-Owned Small Business, we hold ourselves to a higher standard.
ABOUT SDVOSB
Values, Vision, Mission
Integrity is at the heart of everything we do. Read about the values at the core of our business.
OUR MISSION
As part of our ongoing mission to help our nation's veterans make a smooth transition to civilian life, we are proud to support OATH (Outdoor Association for True Heroes). OATH is an organization that provides a wide variety of programs designed to help veterans process their experiences during and after their military service. A portion of all of our proceeds are donated to OATH to help them in this noble effort.